Postage Stamp Cost - Save Money with Discount Postage
The Postage Stamp Cost you pay at the post office seems like the only way but the truth is that discount postage stamps can easily save 10 to 25% off your postage costs!
The secret lies in understanding that any postage stamp issued by the US Postal Service since the Civil War is still valid for use on an envelope. The exact cut-off dates for other countries may vary but the same principles below apply equally to United States stamps and those of many countries around the world.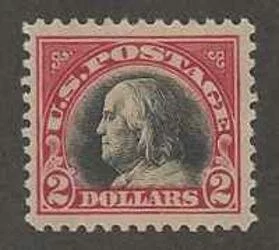 This means that you can put any postage stamp produced in the past 150 years on an envelope and it will pay for postage by the USPS.
Now, there are surely many stamps you wouldn't want to put on an envelope - click here for a page with US Stamps for examples worth way too much to be wasting them on an envelope.
But most of us don't have great 19th century mint stamps laying about so let's talk about more modern stamps. And by modern, that means anything after about 1935.
Why can I buy discount postage?
The modern stamp collecting boom began in the United States in about 1930 after which the US Postal Service greatly increased the supply of stamps produced and throngs of new stamp collectors hoarded as many stamps as they could afford to save.
This has led to an over supply of modern stamps worth far less than their face value.
This is sad for those that thought modern stamps would be a good investment but it is a boon for those savvy enough to buy these modern stamps at a discount to save money on your postage stamp cost.
Where can I buy discount postage?
Stamp Dealers - most stamp dealers sell discount postage at 75 to 95% of face value
Estate Sales - the truth is they're so plentiful that you can frequently find them at estate sales, yard sales, flea markets and countless other venues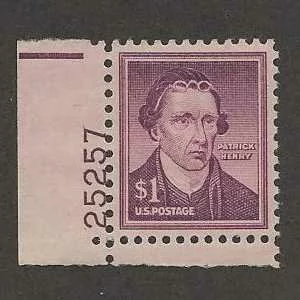 Now, that's not to say there aren't some modern stamps worth more than their face value but that is also an exception.
The vast majority of US stamps produced since about 1935 can be safely used on an envelope without worry of ruining a valuable stamp.
The discount to face value when purchasing stamps depends more on how easy it is to use than anything. So Forever Postage Stamps are usually priced pretty close to their current face value and current rate self-adhesives (like Love Stamps) will have a slightly lower postage stamp cost.
But as you start to get down to, for example, 6 cent denominated stamps from the 1960s they may sell at deep discounts because it takes so many to mail an envelope. In fact, many stamp dealers won't even buy these at any price unless they come as part of a larger collection.
What about "perfect" graded modern stamps?
One thing to be aware of is that a stamp's condition and centering also greatly affects stamp collecting values .
Without exception, damaged modern stamps are safe to use as postage. But, more difficult to determine is when a modern stamp might be valuable based on its centering. There are some more modern stamps that can be valuable to some sects of stamp collectors if they can get them to grade at a high score by one of the certification companies that provide numerical grades designed to represent how close to "perfect" a particular stamp is.
One such company, Philatelic Stamp Experts, rates stamps on a 100 point scale and, if you send them a modern stamp that grades at a 98 or 100 you may be able to sell it for anywhere from $20 to $50 depending on the stamp and how many others have graded that high.
Of course, you have to pay for the certificate and I don't think it is worth getting graded certificates of modern stamps unless that is what you happen to enjoy collecting.
I have more details and examples of valuable modern stamps on my US Postage page and there are some related pages listed below that have more information on modern stamps values, denominations, postage stamp cost, prices and more!
US Postage Rates - click here for current letter rates for US Postal Service shipping
Click to return to the main Stamp Values page from this Postage Stamp Cost Discount page.
Stamp Values for a Stamp Collection, Old Stamps and Current Rate Stamps
Buy Stamps Online Now
Stamp Auctions - When should you use an auction house to sell your stamp collection?
Custom Postage Stamps - Design your own Stamp and Personalize your Mail
Postage Stamp Picture Gallery. Photos of Early US and Worldwide Stamps
How to Sell Stamps - From selling an inherited stamp collection to becoming a stamp dealer.
US Stamps - a philatelic history of the famous and rare stamps of the United States.
This Stamp Collecting Blog keeps you up to date on additions to the www.stamp-collecting-resource.com Web site. Subscribe here!
Stamp Collecting Albums : The Final Destination for many Stamps.
Stamp Collecting Supplies - Albums, Pages, Tongs and all the supplies of the hobby
Forever Stamp Pictures - Recent Commemorative Stamp Designs
Stamp Clubs and Societies - What are they all about?
Stamp Collecting Resource SiteSearch - Google this site or the entire web
Stamp Collecting Links
First Day Covers. Collecting stamps used the first day it is released is what FDCs are all about.
US Postage Stamps - Rare stamps to modern US Postal Service issues.
Buy Stamps - How to Purchase Stamps as a Hobby or Investment
Topical Stamp Collecting is booming and with good reason!
Contact Me! Enter a private message here.
Stamp Stories - Rare and Unusual with Pictures and History
Custom Search