US Postage Rates
US Postage Rates are set on January 27th, 2014 to $0.49 to mail a first class letter according to the US Postal Service.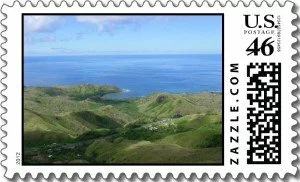 This was an increase of 3 cents over the previous rate of $0.46 for a first class letter.  The USPS lobbied for this increase of 3 cents to fight continued financial difficulties and to keep pace with inflation.
The postcard rate is also increasing 1 cent to 34 cents and there are increases throughout other services as well.
One of the other changes is that the Global Forever Stamp increases 5 cents to $1.15 to mail a first class envelope anywhere in the world.
Previously, costs for first class international varied by destination so this move is aimed at simplifying the current rates and stamp collectors should be thrilled at seeing some new Forever Postage Stamps.
US Stamp Prices generally rise once a year at a percentage in line with inflation however there are special circumstances where higher increases could be granted by Congress.
What this means for us is that there have been many complex postal rates and systems for figuring out how much it cost to mail an envelope or package.
This has driven some tremendous innovation in the past decades as we have seen with the success of the Forever Stamp, movement to more online postage usage, and a focus on flat rate priority and express mail shipping services.
Only time will tell if the US Postal Service is able to compete effectively with private mail shipping companies like UPS and FedEx but we can rest assured that as long as it does we can expect stamp prices to increase year after year at least as much as inflation.
Return to the Stamp Values page from this US Postage Rates page.
Stamp Values for a Stamp Collection, Old Stamps and Current Rate Stamps
Buy Stamps Online Now
Stamp Auctions - When should you use an auction house to sell your stamp collection?
Custom Postage Stamps - Design your own Stamp and Personalize your Mail
Postage Stamp Picture Gallery. Photos of Early US and Worldwide Stamps
How to Sell Stamps - From selling an inherited stamp collection to becoming a stamp dealer.
US Stamps - a philatelic history of the famous and rare stamps of the United States.
This Stamp Collecting Blog keeps you up to date on additions to the www.stamp-collecting-resource.com Web site. Subscribe here!
Stamp Collecting Albums : The Final Destination for many Stamps.
Stamp Collecting Supplies - Albums, Pages, Tongs and all the supplies of the hobby
Forever Stamp Pictures - Recent Commemorative Stamp Designs
Stamp Clubs and Societies - What are they all about?
Stamp Collecting Resource SiteSearch - Google this site or the entire web
Stamp Collecting Links
First Day Covers. Collecting stamps used the first day it is released is what FDCs are all about.
US Postage Stamps - Rare stamps to modern US Postal Service issues.
Buy Stamps - How to Purchase Stamps as a Hobby or Investment
Topical Stamp Collecting is booming and with good reason!
Contact Me! Enter a private message here.
Stamp Stories - Rare and Unusual with Pictures and History
Custom Search