Postage Stamp Picture Gallery
Eye appeal is what hooks many of us and this postage stamp picture gallery is designed as a stroll through some of the beautiful stamps issued over the past 150+ years.
We'll start with some early Worldwide and US Stamps and sets and will continue to add more stamp pictures regularly. Also, please feel free to jump in and leave a photo of your favorite stamp or post some comments at the bottom of the page.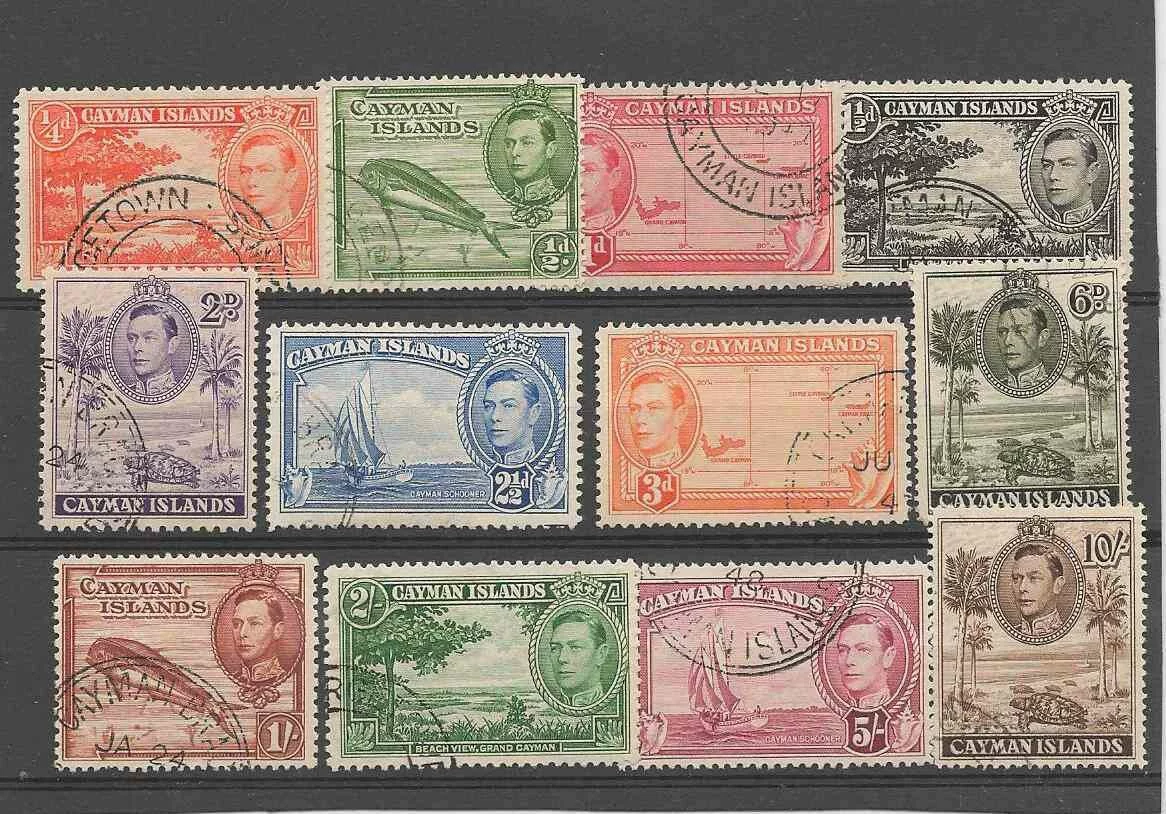 Rich colors are standard on stamps of the British Commonwealth from the early to mid-1900s. You will find some of the most beautiful, brilliant, artistic and valuable stamps from countries like these.
Sets like the Cayman Islands #100-111 (above) and British Honduras #144-155 (below) displayed the fauna, flora, sea creatures and varied wildlife of what are often remote, tropical destinations.
Naturally these countries and sets are an extremely popular area of stamp collecting. One great thing for the collector on a budget is that many of these expensive sets are only expensive because the highest one or two denominations is really expensive. For many sets, the highest one or two denomination stamps in a set may be worth 75% of the total value. This means you can buy a partial set of all but one or two stamps for a fraction of the price.
For example, the British Honduras set would be a pretty good buy, in my opinion, for around $30. But you'd probably have to pay about $25 for the highest denominated stamp in the set - the $5 Mountain Orchid stamp.
The positive way to look at this is that if you're patient you can have fun and save money. You can start to build a large and low-cost British Commonwealths collection by searching out partial sets that sell at significant discounts because they're missing the highest value stamps.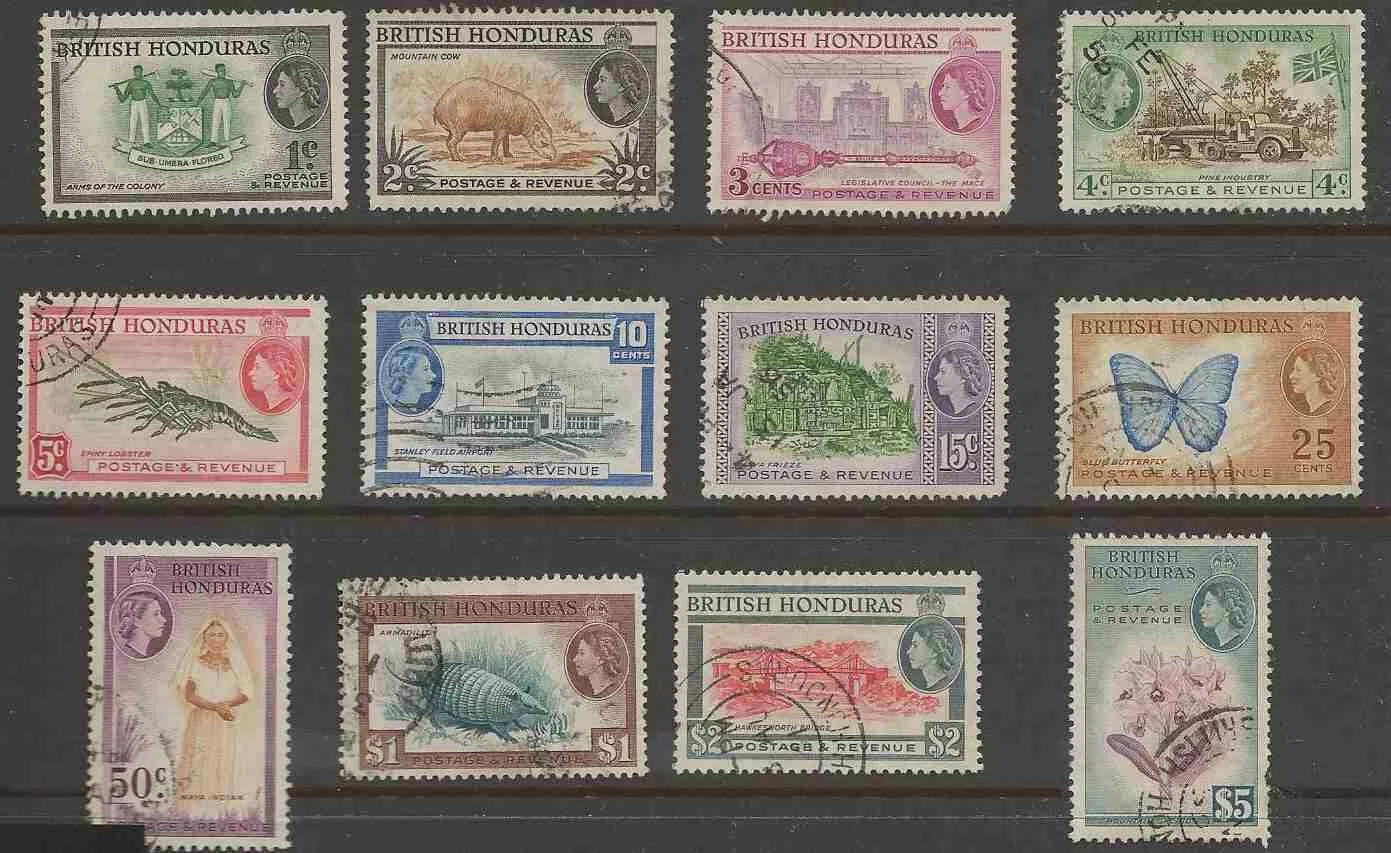 The US Stamps First Issue of 1847.
What a beautiful set of stamps and how thrilling to look at the two stamps above and realize they were cut out of a sheet by a postal worker, pasted onto a letter, and delivered to....?
That long-forgotten letter is lost to history but these stamps have amazingly survived to tell part of the story.
But there is something thing those old stamp designs are missing...Space Shuttles and Astronauts! Here are a few postage stamp picture examples of recent Priority Mail and Express Mail modern US postage, showing there are still beautiful stamps being produced today.
For even more pics and stories, click over to the custom postage stamps page.
In addition to my personalized postage stamps there are about a dozen reader's submissions. Your submissions are incredible - check them out!
Return to the main Stamp Collecting page from this Postage Stamp Picture Gallery page.
Stamp Values for a Stamp Collection, Old Stamps and Current Rate Stamps
Buy Stamps Online Now
Stamp Auctions - When should you use an auction house to sell your stamp collection?
Custom Postage Stamps - Design your own Stamp and Personalize your Mail
Postage Stamp Picture Gallery. Photos of Early US and Worldwide Stamps
How to Sell Stamps - From selling an inherited stamp collection to becoming a stamp dealer.
US Stamps - a philatelic history of the famous and rare stamps of the United States.
This Stamp Collecting Blog keeps you up to date on additions to the www.stamp-collecting-resource.com Web site. Subscribe here!
Stamp Collecting Albums : The Final Destination for many Stamps.
Stamp Collecting Supplies - Albums, Pages, Tongs and all the supplies of the hobby
Forever Stamp Pictures - Recent Commemorative Stamp Designs
Stamp Clubs and Societies - What are they all about?
Stamp Collecting Resource SiteSearch - Google this site or the entire web
Stamp Collecting Links
First Day Covers. Collecting stamps used the first day it is released is what FDCs are all about.
US Postage Stamps - Rare stamps to modern US Postal Service issues.
Buy Stamps - How to Purchase Stamps as a Hobby or Investment
Topical Stamp Collecting is booming and with good reason!
Contact Me! Enter a private message here.
Stamp Stories - Rare and Unusual with Pictures and History
Custom Search